PLATINUM'S PAVING SERVICES
In the United States, asphalt paving accounts for over 94 % of all roadways. It is no surprise that asphalt is so widely used in construction because it has so many perks. When we see a recently built or well-maintained asphalt driveway or parking lot, it distinguishes the property from the rest. It is not only pleasant to the eye, but it also provides safety and good driving.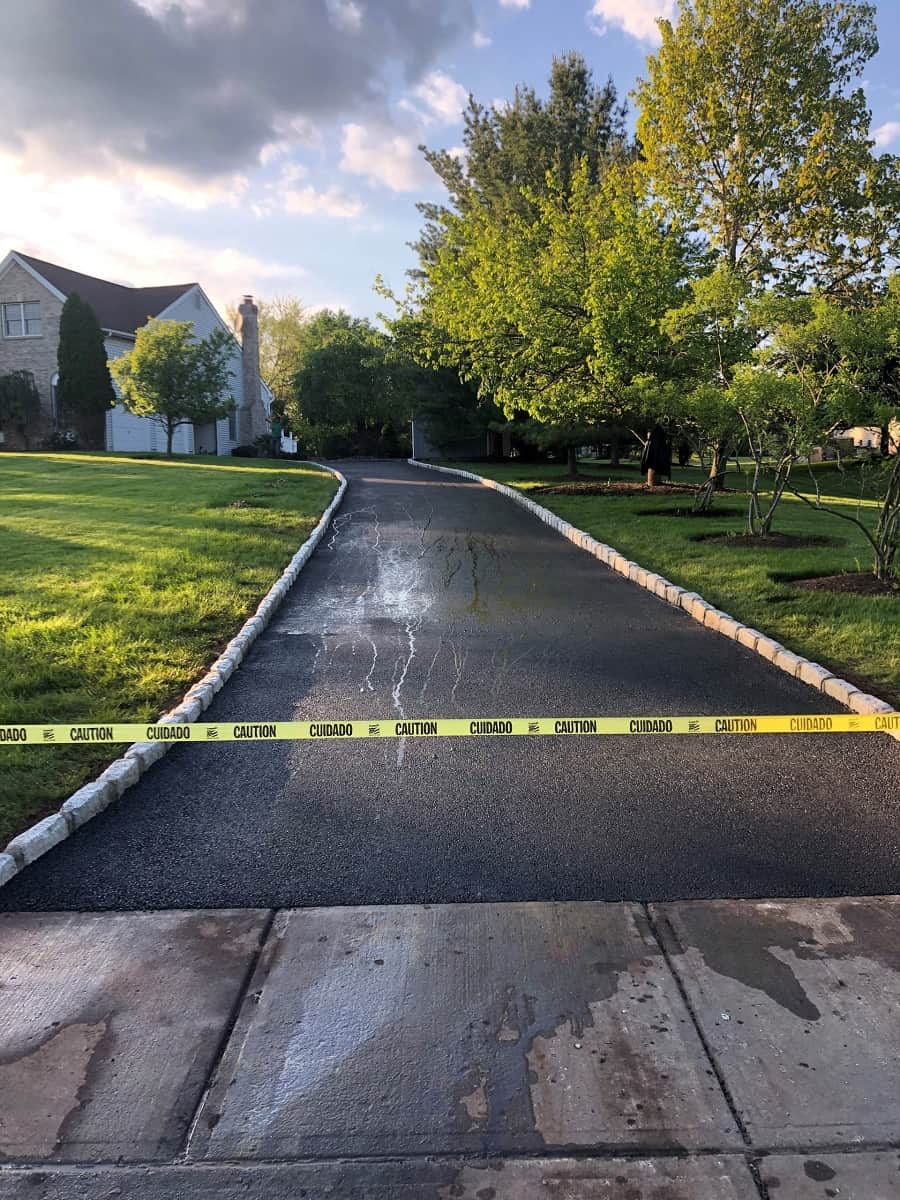 Take Control Of Your Driveway
When we decide to use this material in our homes or businesses, however, we must contact a company with qualified paving contractors to complete the project.
Platinum Paving recommends that you research the results that companies have offered to other clients before accepting any quote. When it comes to installing asphalt driveways or parking lots, the job must be done precisely. Otherwise, poor work, such as incorrectly applying sealcoating, might cause the pavement to discolor or break, requiring a larger financial investment. Do not be swayed by the first low-cost quotation you receive!
Our company is well-known in the area for having a team of paving contractors who are competent in taking on any size project. Platinum Paving has extensive experience with everything from new asphalt paving projects for parking lots to correct marking and striping, grading, and drainage, as well as maintenance, repair, and maintenance. Our paving contractors have experience in commercial, industrial, and residential asphalt paving
Paving & Resurfacing North Jersey
Top-Quality, Long-Lasting Services for All Your Asphalt Paving Needs
Our paving contractors will always arrive with the proper tools to lay, repair, or maintain any asphalt to guarantee that each project runs well. We use cutting-edge technology and equipment to ensure that the outcomes are as long-lasting and robust as feasible. Furthermore, we will utilize the highest quality products to give the greatest results.
Maintenance and repair are two of the most crucial considerations when building an asphalt driveway or road. Although many companies ignore these tasks, we at Platinum Paving want our work to be of the highest quality possible, which necessitates periodic inspections. 
This will ensure that, even if the asphalt paving has a pothole or has been worn out due to weather conditions, it is always preserved in the finest possible shape. This will not only assist to protect the asphalt's condition, but it will also save you from having to pay more money in the future if there is irreversible damage.
Because our paving contractors are known for their attention to detail and responsiveness, they will also provide guidance on how to keep the asphalt in good shape. Even if the asphalt driveway or parking lot has been well-kept, the pavement should be resurfaced every 15 to 20 years.
The advantages of hiring paving professionals such as those at Platinum Paving are numerous. We are not only one of the cheapest asphalt paving companies in the state, but we're also one of the best in terms of customer care. Our team will be forthright and prepare a report with a budget that is affordable to you.
There are huge benefits to installing or repairing an asphalt driveway or roadway. First and foremost, it is a highly resistant and non-slip material that can tolerate extreme cold and heat. Because the surface is absolutely smooth and homogeneous, it is a very safe material for driving.
Not only is it safer, but it also reduces costs because the car wears down less quickly. It is also worth noting that it is a completely recyclable and sound-proof material.
Platinum Paving has the top paving contractors in the state of New Jersey and the neighboring areas, with over 20 years of experience. Each project is completed by our team with the goal of exceeding expectations, providing immediate results, and flawless short- and long-term performance.
We have managed to become the most valued alternative for customers looking for asphalt paving near me by giving a high-quality service – and are ranked #1 in driveway design! We distinguish ourselves in the area not only by providing excellent outcomes, but also by delivering the most competitive costs.
If you require any kind of asphalt paving, you will find the most qualified and equipped personnel here. We can handle any project, whether it is resurfacing an asphalt driveway for a home or constructing a parking lot from the ground up for a new business. Our professionals are available 24 hours a day, 7 days a week for any type of task.
Do not waste any more time; get a free quote from one of our paving contractors today and give your home or business the look it deserves. We guarantee 100% satisfaction.